Pre-exposure prophylaxis, also known as PrEP, is a medical therapy taken before HIV exposure to limit the risk of HIV infection. PrEP involves working with your physician to ensure that you limit the risk of HIV infection even before you are exposed to the virus. Currently, in the United States, there are two drugs available as PrEP therapy: Truvada and Descovy for cis-gendered men.
WHO IS PrEP FOR?
​​​​​PrEP is for people who are at risk of HIV infection due to certain behaviors. Studies have identified several at-risk behaviors, which include:
Involvement with multiple sexual partners
Having unprotected intercourse with multiple sexual partners
Having an HIV-positive partner
Deciding to conceive with an HIV-positive partner
Transactional sex
Inconsistent use of condoms
IV drug abuse
Having a diagnosis of an STD in the past six months
All of these factors put you at a greater risk of acquiring HIV. Regular use of PrEP is effective in protecting against HIV in such scenarios. If you identify with even one item in the list above, talk to your doctor about PrEP and its uses.
WHEN TO TAKE PrEP?
There are two different methods to take PrEP. Your physician might help you choose which method would work best for you.
Daily PrEP – this method involves you taking a pill once a day every day for as long as you are going to engage in sexual activity. The benefit of taking a pill every day is that it keeps you safe from unpredictable HIV exposures. More often than not, sexual encounters are unplanned. It is always nice to be protected from HIV at all times if such situations should emerge.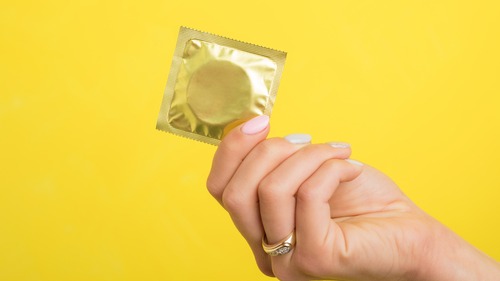 On-Demand PrEP – this is a short course of PrEP taken only when the need arises. However, this method is only available for cis-gender men who have sex with men. This method involves taking two pills 2-24 hours before a sexual encounter and then taking one pill every day until two days after the last sexual meeting.
WILL PrEP WORK EVEN IF I DON'T USE A CONDOM?
If taken regularly, PrEP provides up to 99% protection against HIV transmission through sexual intercourse. This is a high level of protection against the virus and helps to keep people safe even after unprotected sex. However, using condoms along with PrEP is always recommended for an even higher level of protection.
Moreover, PrEP only protects against HIV and not against any other STDs. Condoms, on the other hand, protect from many sexually transmitted diseases. Therefore, using a condom in conjunction with PrEP is recommended.
IS IT OKAY NOT TO TAKE PrEP IF I'M NOT HAVING SEX?
Although it is recommended to take PrEP even when you're not having regular sex, it is not an obligation. The recommendation is in place due to many sexual encounters being unplanned. It is best to stay prepared for such random or unexpected sexual encounters. However, if you're going to stay away from high-risk behaviors, it is okay to take some time off.
It is recommended to continue taking PrEP for at least 28 days after your last sexual encounter before you stop taking the medication. Remember to take PrEP for 21 consecutive days then once daily when you are ready to start again.