PrEP stands for pre-exposure prophylaxis. It is a protective medication regime that prevents HIV infection in HIV-negative people. PrEP provides effective protection against HIV when taken regularly before a possible HIV exposure. However, it does not work if taken after exposure to HIV has taken place. Here's all that you need to know about PrEP and whether or not it's right for you.
WHAT MEDICATIONS ARE USED IN PrEP?
Currently, there are two drugs approved for use in the PrEP regime: Descovy and Truvada. Both these medications provide excellent protection against HIV in HIV-negative people. Both medications are approved to be used in daily PrEP regime as well.
Both Descovy and Truvada provide protection against HIV in people who are at risk for HIV infection due to unsafe sexual practices and/or drug use. However, only Truvada is approved for females who are at risk of getting HIV through both vaginal and anal intercourse.
WHO SHOULD TAKE PrEP?
PrEP is designed for HIV-negative people who are at risk of getting an HIV infection. Certain high-risk behaviors put you at a greater risk of developing an HIV infection than other people. These high risk behaviors include:
Not using a condom for sexual intercourse
Having multiple sexual partners
Engaging in unprotected anal sex
Having a partner with multiple sexual partners
IV drug abuse
Sharing injecting needles
Involvement in transactional sex
Additionally, PrEP may also be right for you if you live with a partner who has HIV. Using PrEP regularly can protect you from getting an HIV infection even after having sex with an HIV-positive partner. Even if you are on PrEP, it is recommended to use a condom during any sexual intercourse to protect yourself against any other STDs.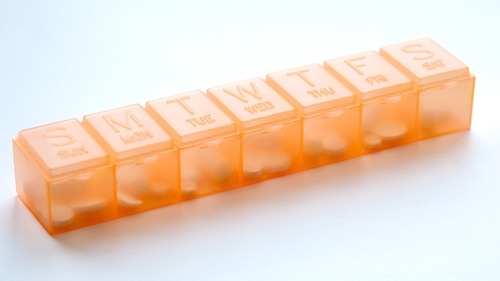 HOW TO TAKE PrEP?
There are two ways to take PrEP. The daily regime involves taking a pill every day for as long as you require protection against HIV. Both drugs are approved for this schedule. The on-demand PrEP schedule is only approved for cis-gender men who engage in sex with other men. The on-demand regime involves taking two pills 2-24 hours before sex, and then one pill every day for at least two days after your last sexual encounter.
HOW EFFECTIVE IS PrEP?
PrEP is extremely effective when taken regularly, research suggests. Data trends point out that PrEP can provide 99% protection against HIV when taken every day without missing a dose. Missing some doses can decrease the protection level but does not diminish the effect of the drugs completely. Taking PrEP only twice a week can drop the level of protection down to 76%.
CAN PrEP PROTECT YOU IF YOU HAVE SEX WITH AN HIV-POSITIVE PARTNER?
PrEP can protect you from getting HIV from your HIV-positive partner if you take it regularly. As mentioned before, taking PrEP without missing a dose can build up to 99% protection against the virus. This protection is further enhanced if your partner takes their HIV medication regularly. PrEP usage combined with your partner's undetectable viral load is sufficient to protect you from HIV.
Additionally, it is also recommended to still use a condom during sex even if you take PrEP regularly. The reason is that PrEP can only protect you from HIV alone. Condoms on the other hand provide protection against all sexually transmitted diseases.
CAN PrEP PROTECT YOU AFTER EXPOSURE TO HIV?
PrEP is only effective when taken before a possible HIV exposure. In fact, these drugs need up to 7 days to build protection in your body when you start taking them. Once you're exposed to HIV, PrEP offers no protection against the virus. Instead, nPEP, post exposure prophylaxis, is used in cases where an exposure to HIV has already occurred.