PrEP is a pre-exposure medication for HIV-negative people that acts as a prophylactic against HIV infections. The PrEP regime usually involves consulting a physician to create an effective HIV protection plan. The FDA approves two main drugs for use in this regime: Truvada and Descovy. The FDA also recommends taking PrEP medication every day to achieve 99% protection against HIV.
SHOULD YOU TAKE PrEP?
PrEP is an excellent option to protect both you and your partner from HIV. However, there are other options available as well to protect yourself. You can protect yourself from HIV by practicing safe behaviors such as:
Not sharing injecting needles
Not having multiple sex partners
Having protected intercourse
And getting tested for HIV frequently
PrEP is specifically designed for people who are at an increased risk of getting HIV. Your doctor will first evaluate both you and your partner to determine if you are eligible for the regime. PrEP is for people who:
Have unprotected anal and/or vaginal sex with someone whose HIV status is unknown
Live with an HIV positive partner who is not taking treatment
Live with an HIV positive partner who does not have an undetectable viral load
Have multiple sex partners
Engage in sex parties
Have been diagnosed with at least one STD in the last year
Are involved in sex work
Inject substances
HOW LONG DO YOU HAVE TO TAKE PrEP?
PrEP is usually taken as a daily medication. This daily approach involves taking one pill daily for as long as you require protection against HIV. The drug first needs at least seven days to build up enough concentration inside the body. Afterward, the drug is taken regularly to prevent the transmission of HIV from both expected and unexpected sexual encounters.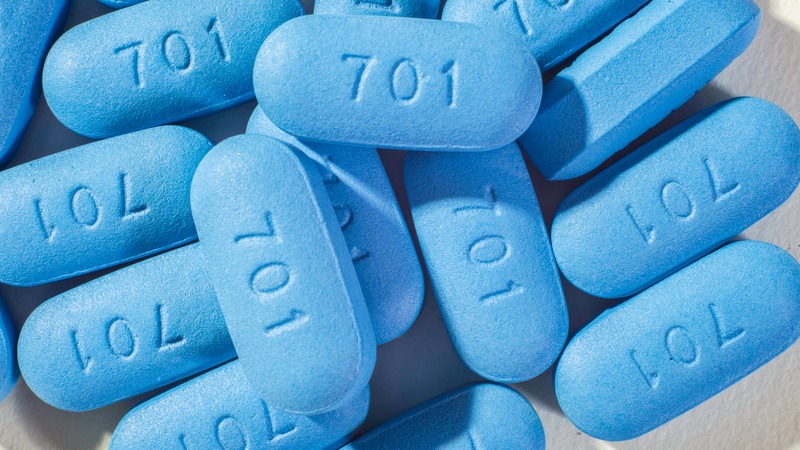 There is also an on-demand PrEP schedule that is much shorter and flexible then the daily PrEP schedule. This on-demand regime is only approved for cis-gender men who have sex with other men. You are required to take two pills 2-24 hours before a possible sexual encounter, and then continue to take one pill for at least two days after your last sexual encounter.
The daily PrEP regime offers up to 99% protection against HIV if taken regularly, research suggests. Talk to your doctor to know which medication regime would best suit you.
CAN I HAVE INTERCOURSE WITH MY HIV POSITIVE PARTNER WHILE ON PrEP?
PrEP provides enough protection to have intercourse even with an HIV positive person. The protection level is maximum if you take the medication regularly. However, it is still recommended that your partner take their HIV medication religiously and keep an undetectable viral load. If your partner has an undetectable viral load, it is unlikely that they will transmit the virus to you. For ciswomen, PrEP must be taken for 21 days consecutively before it is effective at preventing the HIV virus from replicating in your system. For men, the days of effectiveness for PrEP is 14 days after initial therapy has begun.
Additionally, it is also recommended that you practice safe sex, such as using a condom, even when on PrEP.
WOULD PrEP WORK IF I DON'T WEAR A CONDOM?
Condom use is always recommended to increase protection and prevent against other sexually transmitted infections (STIs) like syphilis, chlamydia, and gonorrhea. Although research has pointed out that PrEP provides up to 99% protection against the virus, condom use is recommended to decrease the possibility of exposure to other STIs. The risk of contracting HIV while on PrEP becomes even lower if your HIV-positive partner has an undetectable viral load.
Keep in mind that PrEP only protects against HIV. Not wearing a condom while on PrEP will not ensure protection against other STIs.