HIV tests can be highly accurate. Both lab and at-home tests can be extremely accurate with lab tests taking the lead with a slight advantage. Generally, an HIV test is 99% to 100% accurate. The newer, fourth-generation tests can be 100% accurate. Lab tests are preferred due to their advanced precision and accuracy. However, at-home testing kits do a great job as well and also return the results in almost 20 minutes.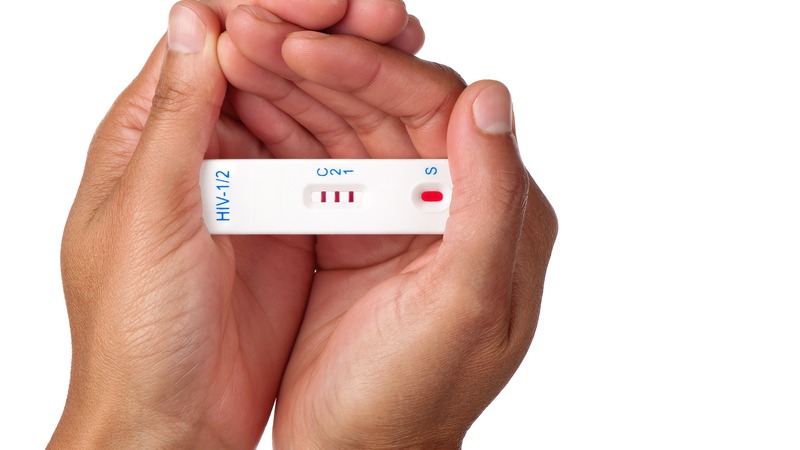 WHAT'S THE WINDOW PERIOD IN HIV TESTING?
A window period is the time a test needs before it can detect HIV in your samples. This is usually the time that the virus takes to build up high enough concentrations to be detected by various HIV tests. Different HIV tests use different detection methods. Therefore, different HIV tests have unique window periods.
WHAT KIND OF HIV TESTS ARE AVAILABLE?
Generally, there are two broad categories of HIV tests available. One category includes the lab tests. Lab tests use various methods to detect HIV in your blood, urine, or other body fluids. The other category is the home-testing HIV kits, or the rapid tests category. These home testing kits are an amazing choice since they provide the comfort of a reliable diagnosis in just 20 minutes without going to a lab or a clinic.
Below are some of the most frequently used HIV tests and their relative accuracy levels.
LAB TESTS FOR HIV
1) HIV BLOOD TEST
This test is carried out in a lab by a technician. It is used to detect antibodies in your venous blood that are formed in response to HIV. This test can be fairly accurate with a window period of 23 to 90 days.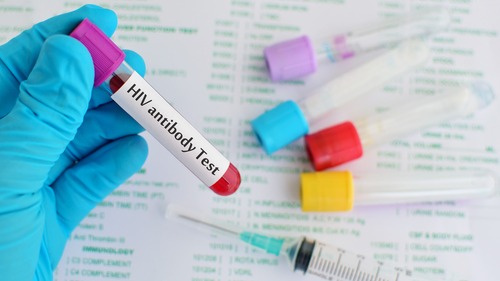 2) HIV ANTIBODY/ANTIGEN TEST
This test is very similar in its execution to the last one. However, it can also detect antigens in addition to the antibodies produced against HIV. Antigens are surface markers released by the virus itself. These markers can be recognized using monoclonal antibodies and a reactive result can be obtained.
Both new and old generation antibody/antigen tests for HIV are extremely accurate. However, the newer generation of tests has a shorter window period. They can test for HIV successfully within 13-42 days after exposure.
3) Nucleic Acid tests
These tests detect the virus itself and have a much shorter window period: 10-33 days. However, these are expensive and only employed to check your response to treatment when you already have HIV.
RAPID TESTS FOR HIV
1) Rapid Blood Test
This is a rapid test that can be done at home using a drop of blood from the tip of your finger. It works similarly to the antibody/antigen test and can detect HIV within 18-90 days after exposure. It is also fairly accurate.
2) Rapid Oral Test
The rapid oral test utilizes secretions from your oral cavity to detect antibodies against HIV. A drawback of rapid oral tests is that they can't detect the virus if your infection is recent. However, they are very accurate at diagnosing HIV status if you've had it for a while.
3) Urine Test
This test can detect anti-HIV antibodies in your urine. Apart from being convenient, this test doesn't really have a lot of practical applications. This is because this test is not as accurate as the other rapid tests.