5 STD Myths You've Been Confused About
STD myths abound, and they're often very confusing, especially because they contradict each other! Some myths say you can't get an STD unless you're sexually active; others say you can get one from sitting on the toilet seat or from swimming in an unsanitary pool. Still, others tell you that if your partner has an STD, you'll know about it because he or she will be showing symptoms (and some say that's not true!). When it comes to STDs, there are tons of myths out there, which makes it hard to figure out what's really going on.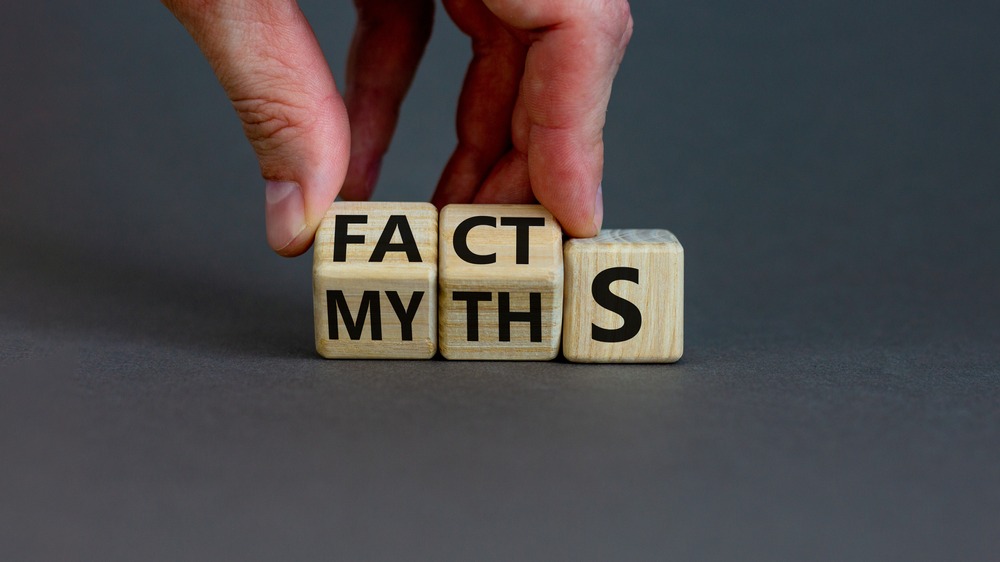 Let's Start With the Basics
A lot of people confuse sexually transmitted infections (STIs) with sexually transmitted diseases (STDs). While many people think it´s the same thing, they are not. STIs are infections that can be cured while STDs are lifelong. To put it simply, infections turn into diseases. An STI is a sign that your body is responding to an infection in your genital or anal area. The U.S. Centers for Disease Control and Prevention defines it as an infection that you can get from having sex with someone who has an STI. This includes chlamydia and gonorrhea; some of which can be spread through other types of contact aside from sexual intercourse or kissing. When you have an STD like HPV, HIV, herpes, or syphilis you're likely to experience some symptoms—which might include irritation in your genitals as well as burning during urination—that will be tested for by a health care provider.
Myth #1 - If you don't have sex, you can't get an STI
Myth #2 - If you or your partner have an STD, you'll know it
Myth #3 - You can get an STD from a toilet seat
Myth #4 - You can only get herpes from someone when they're having an outbreak
Myth #5 - Chlorine Kills STDs
Myth #1 - If you don't have sex, you can't get an STI
Nothing could be further from the truth. It's true that many STIs have a connection to sex, but you can get an STI from having unprotected contact with an infected area—no sexual intercourse required. Herpes is one example of an infection you can get without having sex. If you touch someone who has herpes and then touch your mouth or eyes, you may contract oral or genital herpes yourself. Make sure you know about all the ways to protect yourself before you begin any type of intimate encounter.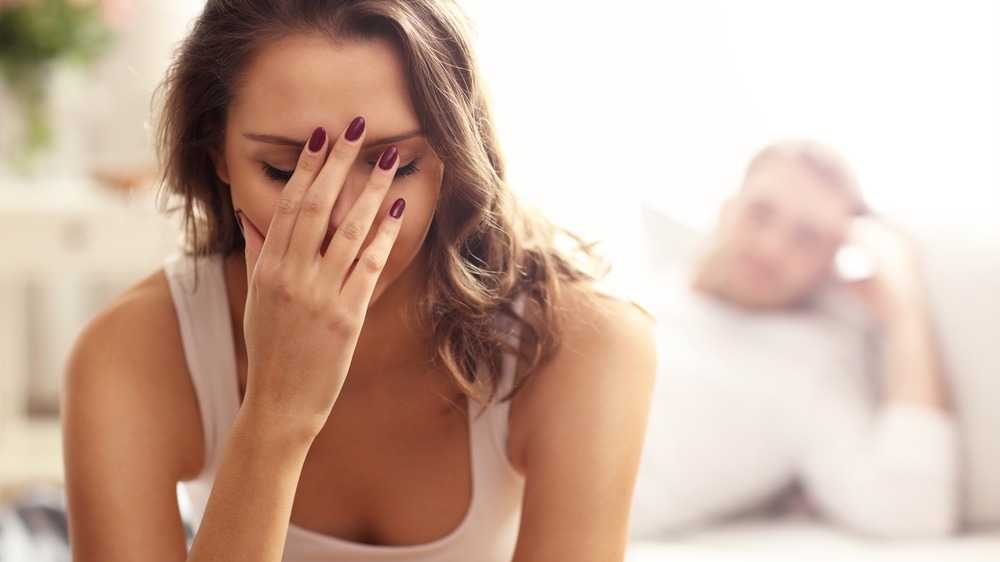 Myth #2 - If you or your partner have an STD, you'll know it
Many STDs are asymptomatic, meaning that you can have an STD and not know it. Most people who do have symptoms associated with an STD will see them within two weeks of contracting it, but some people only show signs years after they contract it. Some sexually transmitted infections cause no symptoms at all, including chlamydia and gonorrhea. If you think you might have an STD, be sure to see a doctor right away to get tested!
Myth #3 - You can get an STD from a toilet seat
This is one of those myths that has a very solid ring to it. A toilet seat is like an unwashed petri dish - filled with all sorts of nastiness. But actually, you can't get an STD from sitting on a toilet seat, or by sitting on someone who was recently sitting on a toilet seat. STDs are transmitted through contact with infected bodily fluids – semen, vaginal fluid, blood, and/or urine – not just casual contact with objects. It's possible to contract some diseases, like pubic lice (crabs), if you come into direct physical contact with them (and even then they're pretty uncommon). However, remember that most common STDs are viral infections - they don't live outside of their human hosts for long periods of time.
Myth #4 You can only get herpes from someone when they're having an outbreak
It's not true that you can only get herpes when someone is having an outbreak. That's because—while they're most contagious during flare-ups—you can still spread herpes even if your partner doesn't have a visible sore. This is because herpes sores can be hidden under your partner's foreskin, in their vagina, on their thighs, buttocks, or around their eyes and mouth.
Myth 5: Chlorine Kills STDs
The water at your local swimming pool is heavily chlorinated to kill germs and bacteria, so you might be wondering if it can also kill a sexually transmitted disease. Unfortunately, that's a myth. Although chlorine kills many diseases in water, including hepatitis A and E. coli, it won't get rid of an STD like HIV or herpes. And unfortunately, those are some of the most commonly reported infections — particularly among young people.
The Centers for Disease Control and Prevention (CDC) estimate that 20 million Americans are infected with a sexually transmitted infection, but half of these are going undetected. If you're sexually active, getting tested regularly to check if you have any STDs may be a good idea — especially if you don't know your partner's sexual history and want to stay healthy and disease-free! If this sounds like you contact us to get tested.